Eric came to visit for almost two weeks this year. He made it a sports extravaganza, taking in a NASCAR race, 4 baseball games, and an evening of dirt track racing. We did Sedona & the Grand Canyon on a road trip.
Let's Go Racing!
13 March: Eric and Dean go to NASCAR
It was loud! It was fast! It was thrilling! Lots of fender benders, of course – what would NASCAR be without a few crashes????
19 March: Eric & Dean attend evening of Dirt Track Racing at Arizona Speedway

It is way, way, way out east & south… an hours' drive, even with little traffic! Had stock cars, modifieds, and sprint cars.
The funny thing is, with Phoenix being as big a centre as it is… Grand Forks track is way, way nicer! Stands, concessions, and all. Oh well, in spite of that, we had a good time. And some beer. Beer helps too. [ it looked like beer helped a lot of people that evening 🙂 ]
Other Car Stuff
Gotta check this museum out next time: Arizona Museum of Open Wheel Racing
We drove by, after the baseball game in Tempe, but they were closed 🙁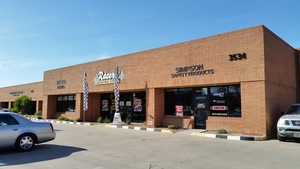 The Martin Auto Museum
We visited the Martin Museum, a little gem of a private auto museum tucked away on the east side of I-17 just south of the 101 loop. It is a small, unassuming building (although it does have a cool sign), but inside it has a fantastic array of race cars, performance cars, sports cars, and memorabilia. Very cool. Check it out if you're ever in town: http://www.martinautomuseum.com.
Play Ball!
14 March: Eric & Dean attend California Angels vs Cincinati Reds in Tempe Diablo Stadium
18 March: Eric & Dean attend Kansas City Royals versus California Angels in Surprise Stadium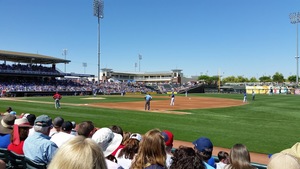 16 March: Get Out of Town!
Eric & Dean take road trip to the Grand Canyon
I did not realize that Eric had never been to the Grand Canyon. He expressed interest, and when I realized that he had never been, we just had to go!
On the way, I insisted on a side trip through Sedona, taking an extra maybe 3/4 hour, mostly to see the view from Oak Creek Vista. Oops, forgot that it was spring break, ugh! Took over an hour just to get to Sedona. Mostly 2 lane, and a lot of traffic circles… had a chance to practice my circle etiquette. Let's just say that Eric found my etiquette a bit lacking a couple of times. I needed the practice, I guess!
By the time we got to Sedona, we were starved, so we stopped for lunch. Ugh, parking, finding the restaurant, then getting out of town… I guess I could have planned it better. Oh well, more dad & son time 🙂
Oak Creek Vista
One of the most interesting things about here is that you can look back into the canyon that you just wound your way up out of – and see the teensy weensy cars winding their way up the road you just came on!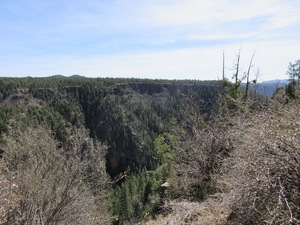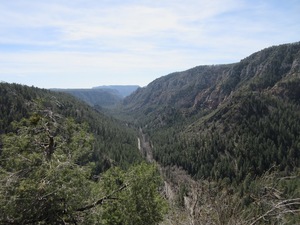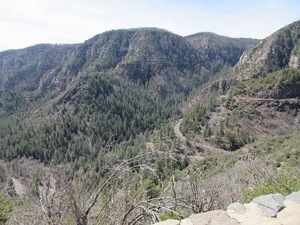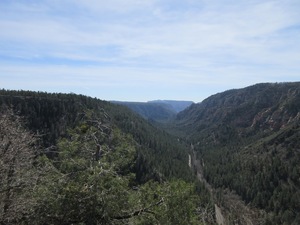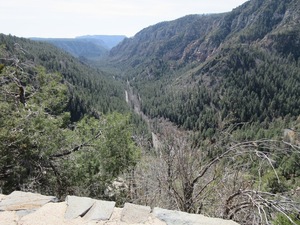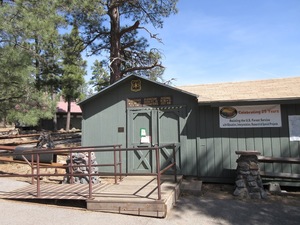 Grand Canyon
Well, of course, it was… Grand! Heh heh. Eric and I stayed a respectful distance from the edge. Yikes, there were others who were way out on ledges, even a couple who sat with their legs dangling over a long long drop… he was reading her poetry. How romantic… but not so much if they get startled and fall to their deaths… oh well, that would never happen, right? Actually, it happens all the time! Ya can't legislate intelligence. Hmmm, more about the Arizona school system another time.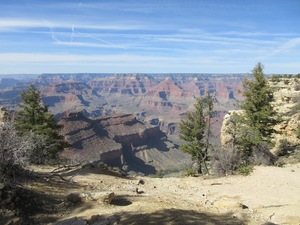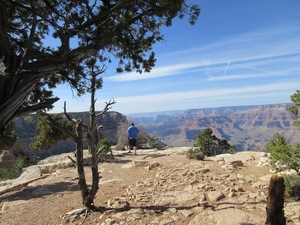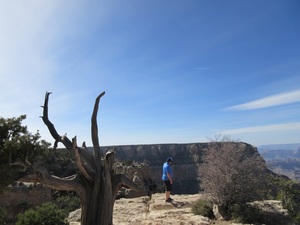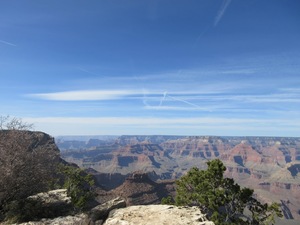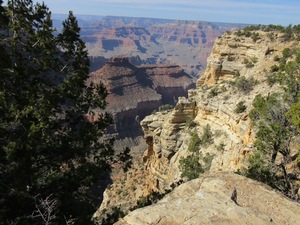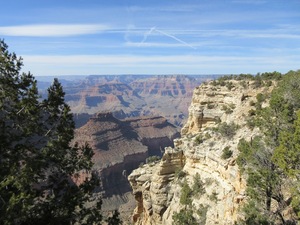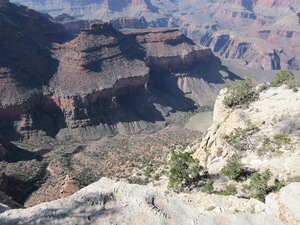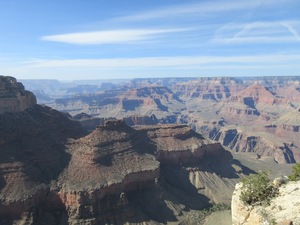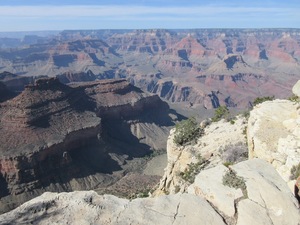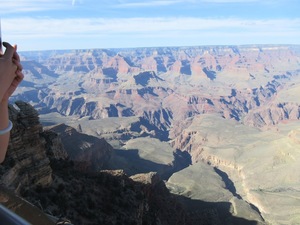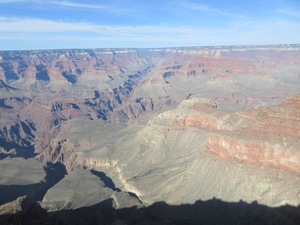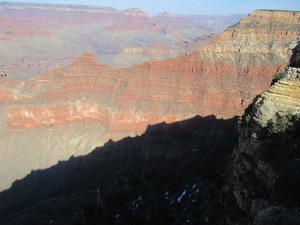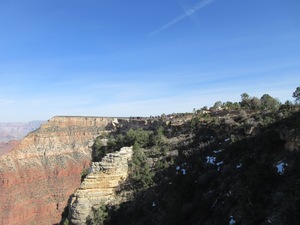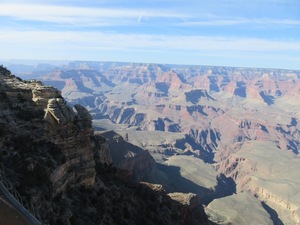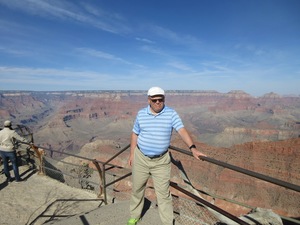 Eric hopped the low barrier and went out on a plateau, right as soon as we got there. Thereafter, he stayed well back. We overheard a guide saying that you should stay your own height's distance from an open edge – so if you fall, you are ensured that you can grab something, even if it's a trip-launch. Good advice, I figure.
…and then Eric went Home…
Sniff.